First rock/metal festival in the Una-Sana canton of BiH (and beyond) was held on July 26th this year in Velika Kladuša, under the name Old Tower Festival.
After the official opening, the programme started at 8:30 p.m. when two young bands from Velika Kladuša, Silence and Ni Kjun vs. Churchill introduced themselves to the lovers of strong musical genres. After them, a special surprise guest band Neron took over the stage, music enthusiasts from Bihać who treated the audience to a classic metal repertoire.
Around 23 p.m. guests from Dubrovnik presented themselves – band F.E.B.R.A. , which already has a recorded demo and a video for the song "In Scar", and therefore was all the more ready to prove their musical talent, so much that all visitors were soon "infected" by their headbanging fever! With raw energy and great voice following members haverocked the stage: Ivan Bozga (vox), who often inflamed metalheads with his enthusiastic shouts "Big Kladuša!", Marijan Desin (guitar), Vlaho Santini (bass) and Ivuša Gojan (drums), and not even the fact that due to carelessness of Neron's on-site sound-engineer one of the additional amplifiers had burned out, didn't change the good sound (point of the story – don't let mortals near the equipment!;)).
Headliners of the evening then took over the excited audience, famous Father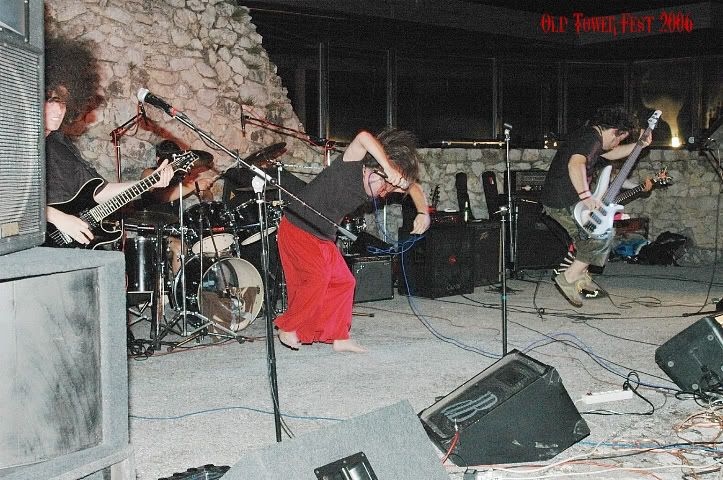 from Rijeka, who had added to their perfectly played set two covers from Korn i SOAD, which even more enhanced the enjoyment of the festival audience. Mihael Prošen (vox) , Davor Tomić – Pinky on guitar, Franjo Jardas on guitar, Dario Pažanin – bass and Igor Malobabić as substitute drummer (instead of drummer Saša Vukosav, who unfortunately had previous engagements) have for the first time in this part of BiH had an opportunity to play the songs from their excellent debut album "Inspirita" and show what the British will also have a chance to see later this year – band will go on a tour throughout Great Brittain from the second part of October.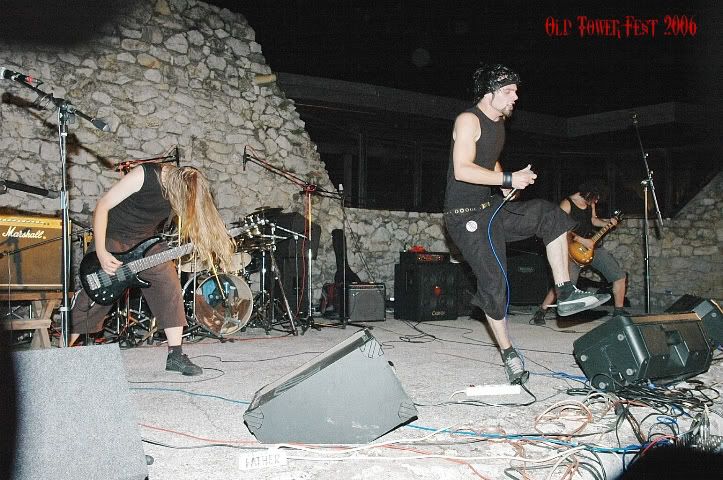 Between performances The 69 Eyes, Charon, Deathstars songs were played, but also Guns, Scissor Sisters, Static-X and other bands for those of more mainstream taste, and audience's good time has been shot and recorded by festival's official photographers and cameramen, which further enhanced this event's festival atmosphere…
Gig had ended around one hour after midnight, and the reason for somewhat too-soon ending of the entire festival was more than 50 complaints of noise which city police had that night! To say that the playing was "heard" in the city and beyond is an understatement of the year, because the lyrics of the songs were clearly recognized in several kilometers around the castle – info from the strangely pleasant cops was then taken as another sign of the festival's success J
After the end of Old Tower 2006, hanging out was continued in the downtown till the morning (where else, but in the park with the remaining festival booze stash;)), and members of both bands have expressed they were sincerely pleased with the audience and festival organization, with a promise that Old Tower Fest will have them as guest again, maybe already next year.
THE STORY BEHIND…
For those of you wondering where the idea and the name for the fest came from – the both came from a medieval castle called "Stari Grad" which resides above this city, and is dated even before Turks. It's different from all other forts across BiH thanks to specific arhitecture which has, by creating a big open space inside the castle itself, later also gave a possibility for a perfect place for this kind of event. Characteristic of "Stari Grad" is his highest tower or "Old Tower", by which lies the stage, and the fest was then named after it, the organizers say. Old Tower Fest is a creation by two girls from young online promotional company "Bloody Organ Promotions" and Lira-musicians' society of Velika Kladuša, who have more plans and further preparations for this festival. " OTF is a musical happening which has for its main goal a birth of a traditional event, which could bring versatile bands from BiH and european countries to Velika Kladuša, and could present Velika Kladuša on the map of world music festivals, because our role-models are festivals such are Exit in Serbia and Sziget in Hungary", organizers add.
Preparations for the next chapter of this fest have already begun, and 2007 should be, according to the organizers plans, totally in gothic-metal.
Therefore, see you on Old Tower Festival 2007!
(review also appears on Venia-Mag)